---
Sensory parents usually only have two options: earbuds and headphones.
Earbuds can be extremely uncomfortable for a child with sensory challenges who doesn't like anything in their ears. Headphones can be more comfortable but they are large and bulky, and can be a bit of a hassle to travel with (not to mention they can get pretty hot to wear).
HappyEars™ take the best of both options and are designed specifically with comfort in mind so that children with sensory challenges can better self-regulate and comfortably enjoy music, shows and more... wherever they go!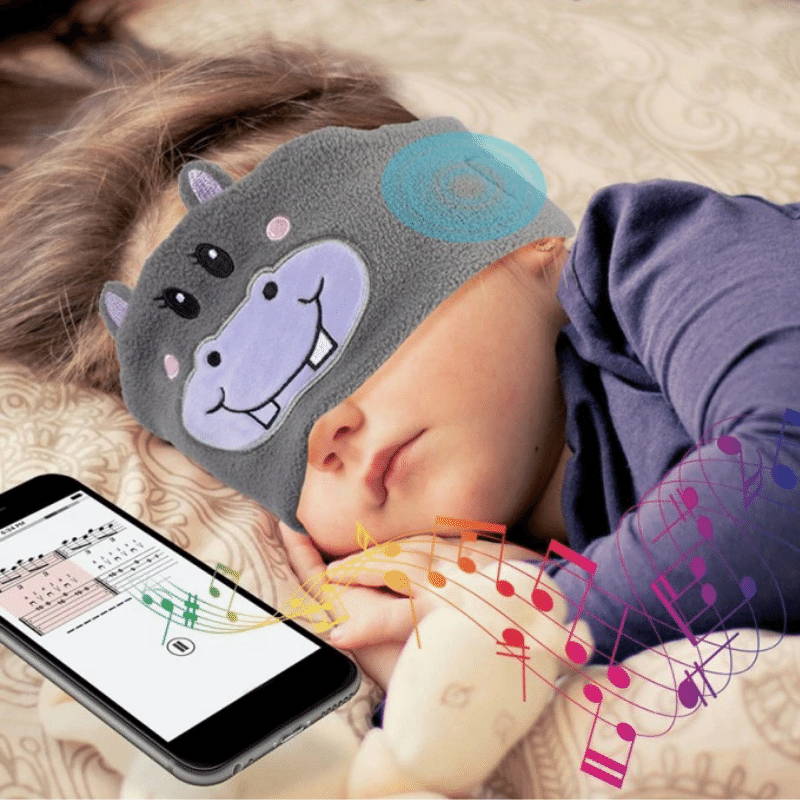 A Lightweight & Comfortable Alternative Headphones
A lightweight and comfortable alternative to traditional headphones, these cute headphones are great for sensory challenges on-the-go!
With built-in volume limiter locked at 85db, your child will not be at risk of hurting their eardrums.
HappyEars™ connects wirelessly to your device via Bluetooth and allows your children to listen through the headband's speakers.
Perfect for reducing stress and anxiety from sensitive hearing, hyper-sensitivity to sound associated with autism, Hyperacusis, Misophonia, noise related stress & other hearing conditions.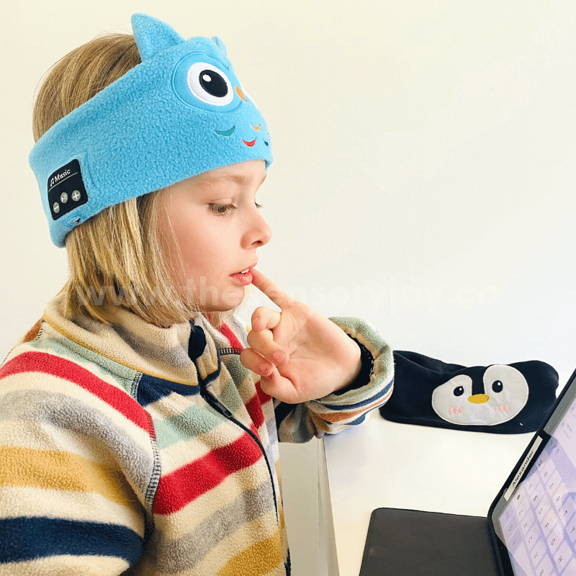 Top Benefits Of HappyEars™
✔︎ Reduces Meltdowns: Feels "like a hug for your ears" that comforts your child in loud, overwhelming environments and helps them better self-regulate.
✔︎ Wireless: No more headaches with wires that get caught everywhere and tangled up. These HappyEars™ connect with bluetooth in seconds for an effortless wireless connection, meaning more freedom for your sensory seeker to run, jump, and play.
✔︎ Perfect For Travel: Auditory sensory input on the go makes errands, road trips, and flights a breeze...and the small size makes them easy to take with you wherever you go! Plus the 7 hour battery life ensures your HappyEars™ last the whole time
✔︎ Easier Bedtime: Ultra-thin speakers make sleeping comfortable and helps build a bedtime routine...and the soft fabric doubles as a face mask to block out bright light
✔︎ Boost Focus & Mood: Now they can block out noise for easier homework time and an overall happier mood.